Genisys is a specialist provider of asset management solutions from consultancy through software to implementation. We seek to promote the idea of partnership with our clients in order to provide solutions to asset management problems.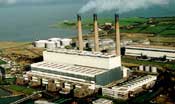 Genisys believe that software solutions are only useful when they are applied consistently in a well prepared environment. The vast majority of systems fail not because of the software but because of poor implementation.


Genisys will only install software where it will bring tangible benefits to the client. We will guide the client through the specification, training and implementation process that will establish an ongoing working partnership.



Asset Management: Our Solution to your problems
Sentia provides overall equipment effectiveness by maximising uptime and reducing breakdowns. It delivers an essential building block of continuous improvement in engineering and procurement.


Sentia focuses on delivering real benefits by utilising dependable, reliable and timely information. High plant availability is therefore consistently delivered. Sentia works to ensure that maintenance becomes an integral and essential part of the production process. It improves health and safety and supports good engineering practices.